A very interesting event on Bonaire is the Masquerade or as we call it the Maskarade. There are a couple of groups that still do these historical performances, normally in the first week of the New Year.
Performance by Masqueraders
During the performance, the Masqueraders play a variety of scenes, like the hunt for a shark which they will catch after a long struggle. Every scene is lightened up by music and in between the scenes the players might go inside before returning for a new scene. The groups are often invited by families to perform at their home or business.
Origins of the Masquerade
The Masquerade on Bonaire has similarities with masked performances of African tribes and these performances were probably brought to the Caribean by the African slaves and were changed so the church and plantation owners would allow them to be performed. In the African tradition, ghosts from nature are thanked for the food they provide and also ancestors are honored. When a man – women and children are not allowed to participate – puts on his mask, the ghost takes over the human body. This is one of the reasons why you never see who is the Masquerader.
When is the Masquarade on Bonaire
On Bonaire it is possible for women and children to perform in the join the Masquerade and afterwards you can often see who went behind the mask. Nowadays it is more a festival where you can dance to the music while enjoying this centuries old tradition. Mostly, the Masquerade starts at the house of the governor but there are more locations on Bonaire where you might see a group performing. Look at the event calenders for information about this event or ask around where and when you can see the Masquerade on Bonaire.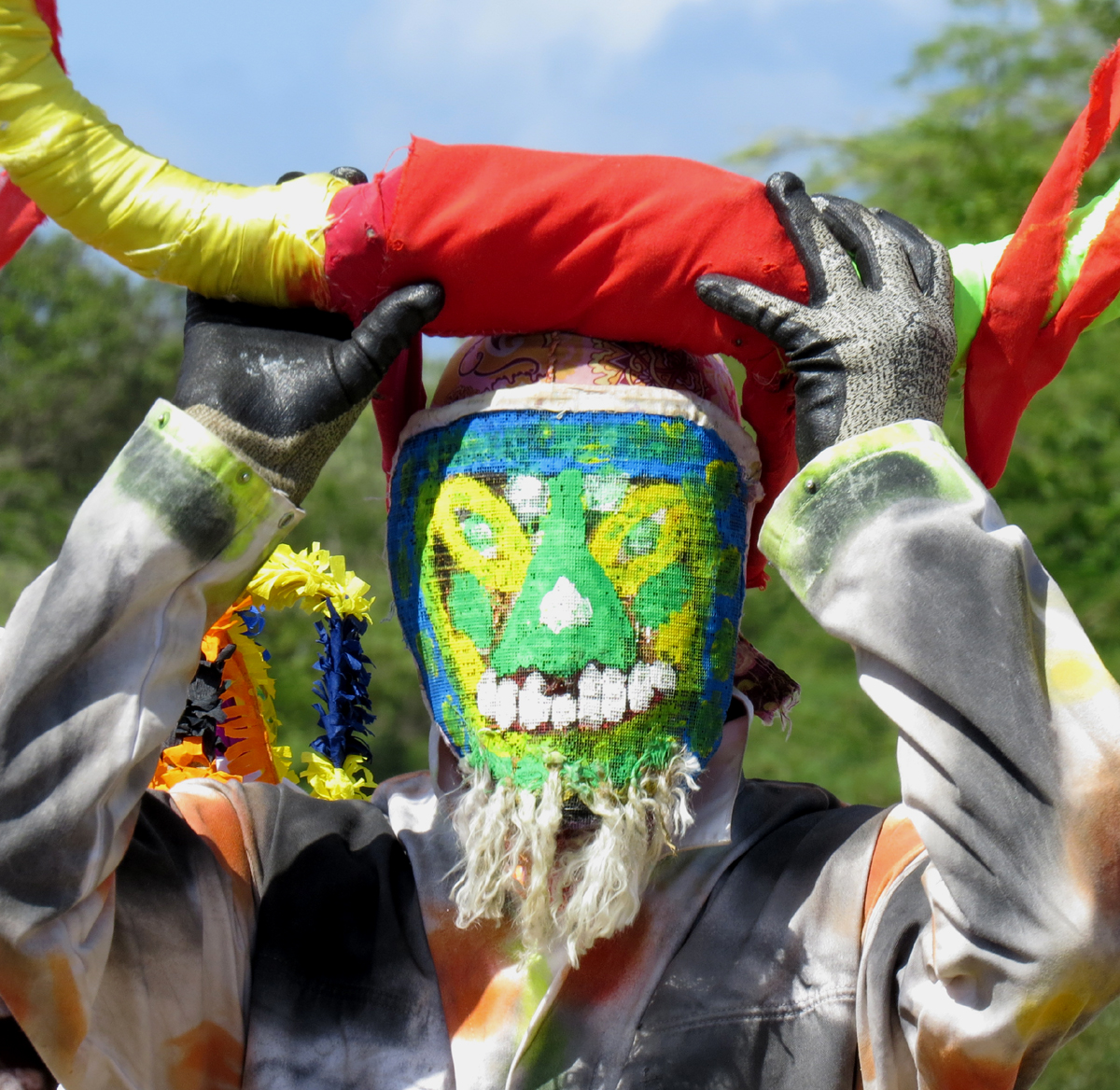 .